The Ovale Pantographe by Parmigiani Fleurier: elliptical art
Ovals provoke an almost infinite series of emotions. This subtle and feminine shape has, until the Pantographe, both challenged and fascinated watchmakers, who are used to working with circles.
The oval is, by definition, a complex astronomical geometric shape also known as "ellipse" in jargon. This essential and almost feminine shape can also be called fundamental, as it is the shape of eggs, which hatch to let life out.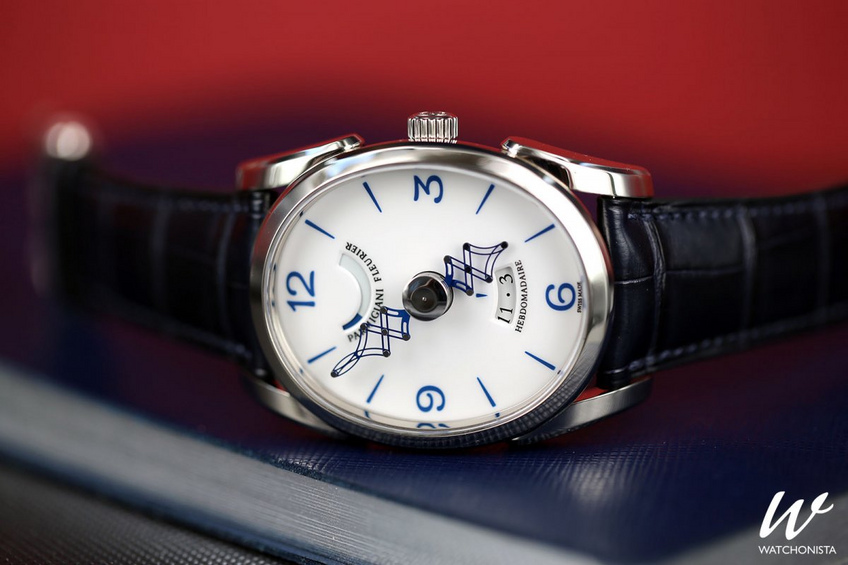 Parmigiani Fleurier Ovale Pantographe
The oval: a watchmaking challenge
This somewhat metaphysical shape was a challenge for past ambitious watchmakers. English watchmakers Verdon and Stedman were the first to try their hand at it back when competition among watchmakers was already inciting them to push the boundaries of mechanics. Later, it was reinterpreted by the craftspeople at Parmigiani Fleurier, which used it to make the brand known. They produced an oval-shaped pocket watch equipped with telescopic hands that followed the progressive contours of the mathematical ellipse.
Unique and unexpected, the watch, proof of undeniable inventiveness, joined the restoration workshops led by Michel Parmigiani in 1997. The time-measuring instrument was astonishing in its originality. In the early days of the third millenium, contemporary watchmakers felt that it was time for them to let their creativity loose to create modern timepieces with display modes that were as different as possible from the ones on traditional instruments.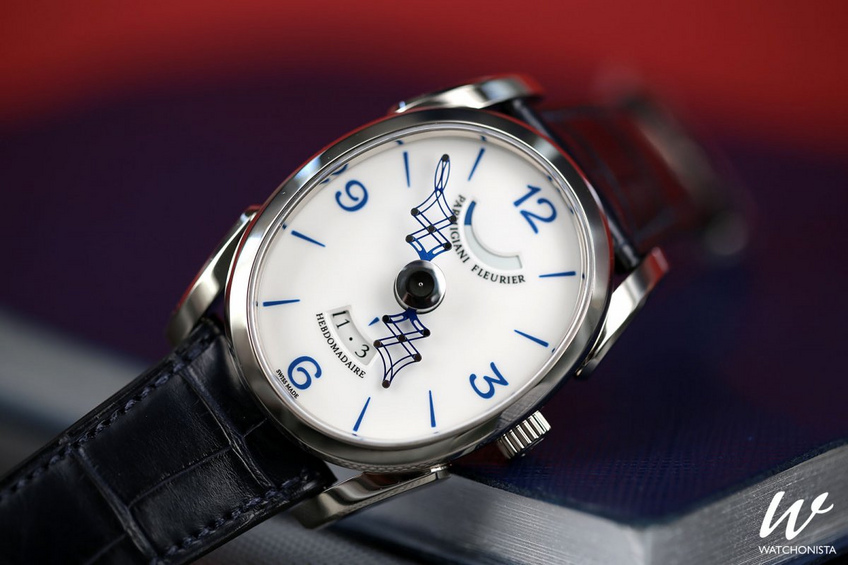 Parmigiani Fleurier Ovale Pantographe
A shock related to a time gap
It is a fact that our contemporaries have a hard time admitting that artists or scientists from the past may have been one step ahead of them. And yet, as far as traditional watchmaking is concerned, master watchmakers from the Enlightenment, and the few decades that followed, had nothing to envy modern craftspeople for. They only lacked the tools and the ultra-sophisticated and accurate machines we have at our disposal nowadays. Besides – as illustrated by Verdon and Stedman's watch, past engineers had a fertile imagination as well as unlimited skills that they used to create brilliant mechanisms, such as the pantograph, from almost nothing. And at the time, those mechanisms were as much a fascination for leading brands as they are now a source of inspiration for engineers who wish to enliven their creativity.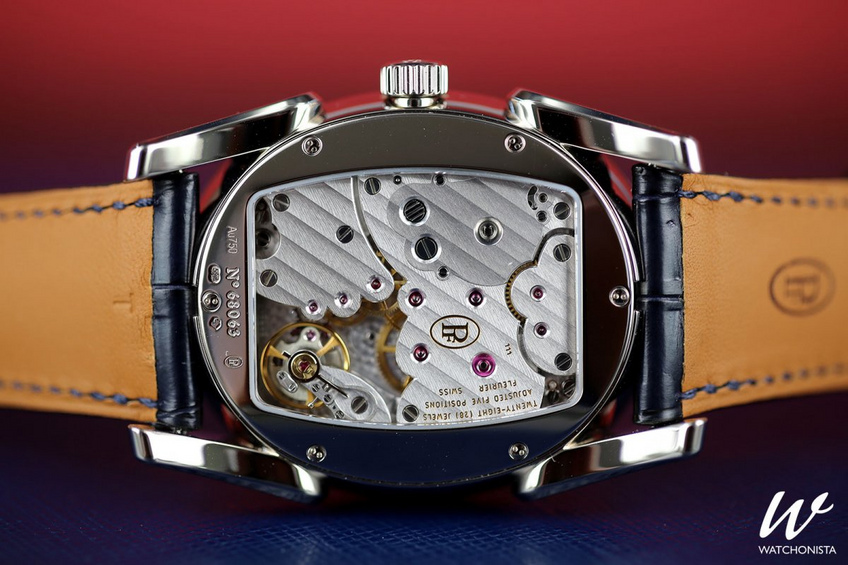 Le mouvement mécanique à remontage manuel PF 110 avec une réserve de marche de 8 jours
Projecting into space and time
Using an elliptical shape to turn what once was excellence into modern magic is not only daring but also almost as good as acknowledging that traditional watchmaking can be like a time machine. And yet, from a mechanical point of view, the magic lies in a simple hidden cam that enables the hands to extend or narrow, depending on their position, as they follow their course across the oval-shaped dial. The trajectory and its elongation have been carefully considered in order for the ellipse, defined by the time indicators, to be well-balanced and just perfect.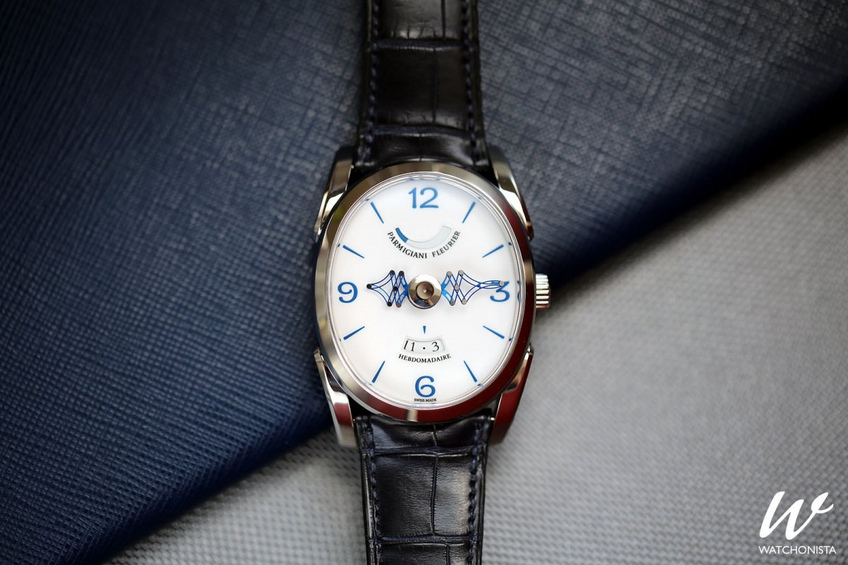 Parmigiani Fleurier Ovale Pantographe
However, the main challenge for the modern watch designed by the Parmigiani Fleurier workshops wasn't overcoming technical complexity (which was in fact quite simple) but figuring out how to make the hands slide up and down – just like old time markers – while keeping its unique visual lightness.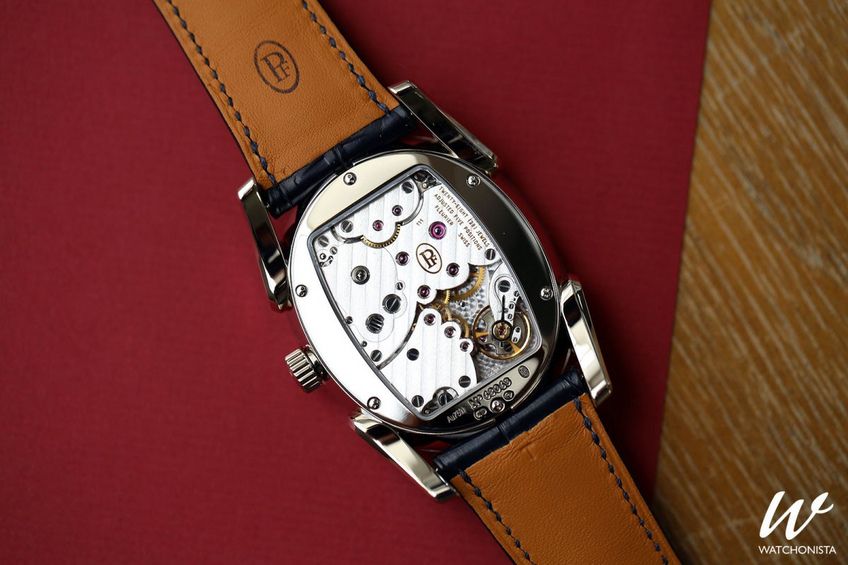 The Manufacture chose the hand-wound mechanical movement PF 110 to animate this particular scenography
A historical heart for a single piece
Obviously, since they always strive to go one step further, the Fleurier-based watchmakers have successfully created hands that are nothing like those of old models. The management of the Manufacture chose the hand-wound mechanical movement PF 110 to animate this particular scenography. With an 8-day power reserve, the caliber was given the reference PF 111 and was added to the module that displays time. It was placed at the heart of the white gold or pink gold case whose ellipse was given a more masculine "basket handle" shape that provides the white lacquered dial with a refined but virile display. It's like an iron hand wrapped in a velvet glove.
By
Benjamin Teisseire
,
Contributor
Nestled in Fleurier within the heart of the Vallée of the Val-de-Travers is Parmigiani Fleurier. Since their founding in 1996, this totally integrated Swiss...
By
Simon de Burton
,
Journalist and author
Watchonista test drives the Bugatti Chiron hypercar – and the Parmigiani super watch that goes with it.